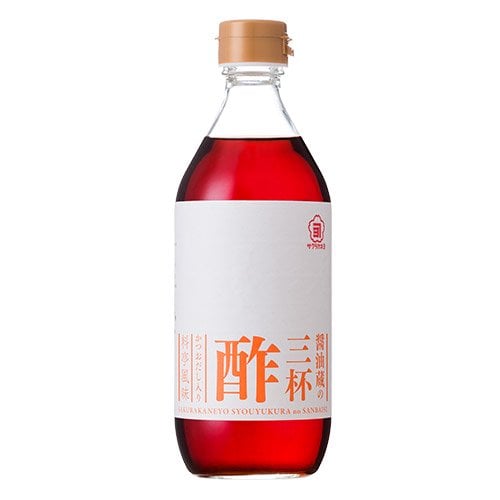 Sanbaizu (三杯酢) is a popular vinegar-based seasoning made with vinegar, soy sauce, and mirin.
Sometimes, sugar is used instead of mirin.
Sanbaizu is most commonly used for making tsukemono (i.e. vinegar pickled dishes). It is also used in various dressings, sauces, and some stir fried dishes.
Learn more about this versatile ingredient, including:
How to make sanbaizu
Example recipes that use sanbaizu
What does sanbaizu mean?
Let's get started ~
How to Make Sanbaizu
Originally, sanbaizu was made by mixing equal portions of each ingredient — vinegar, soy sauce, and mirin (1:1:1 ratio).
The ratio can be adjusted to suit your own personal taste.
For example, a popular ratio used is three parts vinegar, one part soy sauce, and 2 parts sugar (3:1:2 ratio).  If you want something less sweet, you can use a 2:2:1 ratio. If you want to cut back on the salt, then use a 2:1:2 ratio.
Here is a simple sanbaizu recipe:
Basic Sanbaizu Recipe (三杯酢)
Course: Seasoning, Dressing, Sauce
Cuisine: Japanese
Difficulty: Easy
Simple sanbaizu recipe (1:1:1 ratio)
Equipment & Ingredients
Equipment

Pot

Measuring spoon or cup

Ingredients

Rice vinegar … 100 ml

Soy sauce … 100 ml

Mirin … 100 ml
Directions
Put all ingredients into a pot
Heat until just before mixture starts to boil (to remove alcohol from mirin)
Finished!
Notes
You can also use a microwave. Simply heat up the mirin first to remove the alcohol, then mix in the soy sauce and vinegar.
If using sugar instead of mirin, adjust to 1/3 the amount
Adjust the ratio to your own preferences
What is Sanbaizu used for?
Now that you have some sanbaizu, what can you do with it?
Dishes made with sanbaizu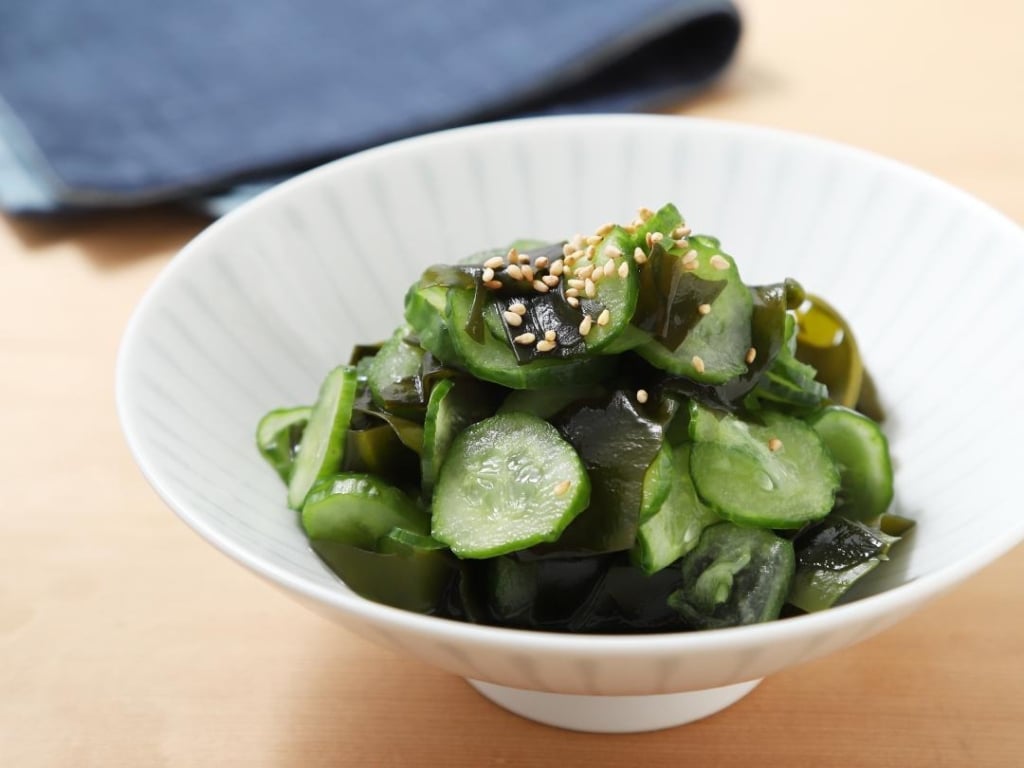 The most popular dish to make with sanbaizu is pickled cucumbers or other vegetables (i.e. tsukemono).
Here are some example recipes:
Dressings & Sauces
Other dressings, sauces, or marinades use sanbaizu as a base.
Tosazu (土佐酢): Sanbaizu mixed with bonito dashi
What does sanbaizu mean?
The word sanbaizu (三杯酢) literally means "three cups vinegar".
It is in reference to three cups traditionally used to make the seasoning — one cup of vinegar, one cup of soy sauce, and one cup of mirin.
Sanbaizuke (三杯酢け) or sanbaizuzuke refers to vegetables pickled with sanbaizu.
If you completely remove the sugar, and just have vinegar and soy sauce, then it is called nihaizu (二杯酢), or "two cups vinegar".
Summary
Have you ever tried sanbaizu before?
What is your favorite type of Japanese pickled dish?
Let me know in the comments below!