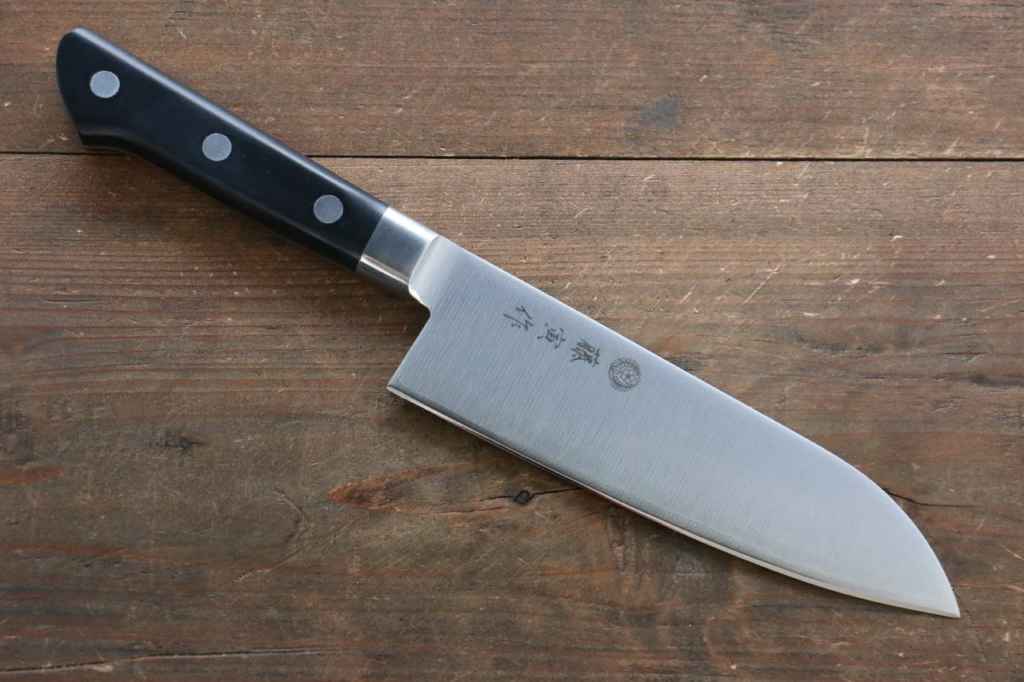 Today, I take a look at the best santoku knives under $100 (USD).
Authentic Japanese kitchen knives can be very expensive. Most cost well over $100; many easily go over $200.
That's a lot of money for a knife! This is especially true if you're just starting out, on a tight budget, or just cheap like me. 🙂
Unfortunately for us cheapos, lower priced knives tend to be weird China knock-offs, or just poor quality overall (i.e. don't hold an edge, not sharp out of the box, don't cut well, etc.) When it comes to Japanese knives, the saying, "you get what you pay for" typically holds true.
So, what should you do?
Luckily for you, I have done the research, filtered through the junk, and found some hidden gems.
Keep reading for my top picks:
The Best Santoku Knives for under $100
The knives below are budget friendly, but still maintain the quality you expect from authentic Japanese knives.
I tried to pick knives that are around the same length (if possible) to make it more comparable. They are also all easily purchasable online (i.e. via Amazon or other shop).
First, here is a quick table of my top picks. Scroll down further for more detailed descriptions.
Disclaimer: The Chef Dojo may receive a small commission if you decided to purchase through some of these links. It helps to support the website. Thanks!
Comparison Table