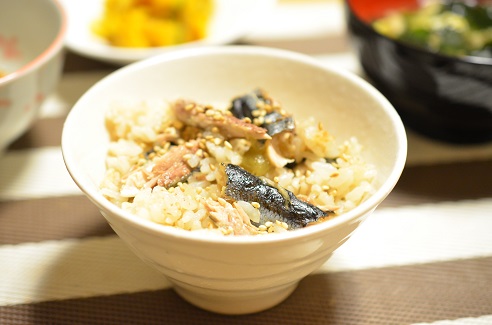 Sayori Meshi (さより飯) is a local rice dish from Gifu Prefecture (Chubu Region).
It is one of the "Five Great Meals" in Japan (日本五大銘飯).
Sayori (さより) is a type of fish known as "Japanese Halfbeak" in English. In Gifu Prefecture though, sayori actually refers to saury fish. Meshi (めし) simply means rice, or meal in Japanese.
Read on for more interesting facts about sayori meshi:
Ingredients
The main ingredients of Sayori Meshi are:
Other ingredients are also used for seasoning and flavor such as green onions, ginger, mirin, and soy sauce. Sometimes, vegetables like carrots or mushrooms are also added.
Location
Sayori meshi is a local dish found in various towns around south / southeast Gifu Prefecture — Kani City, Mitake Town, Minokamo City, and Ena City.
History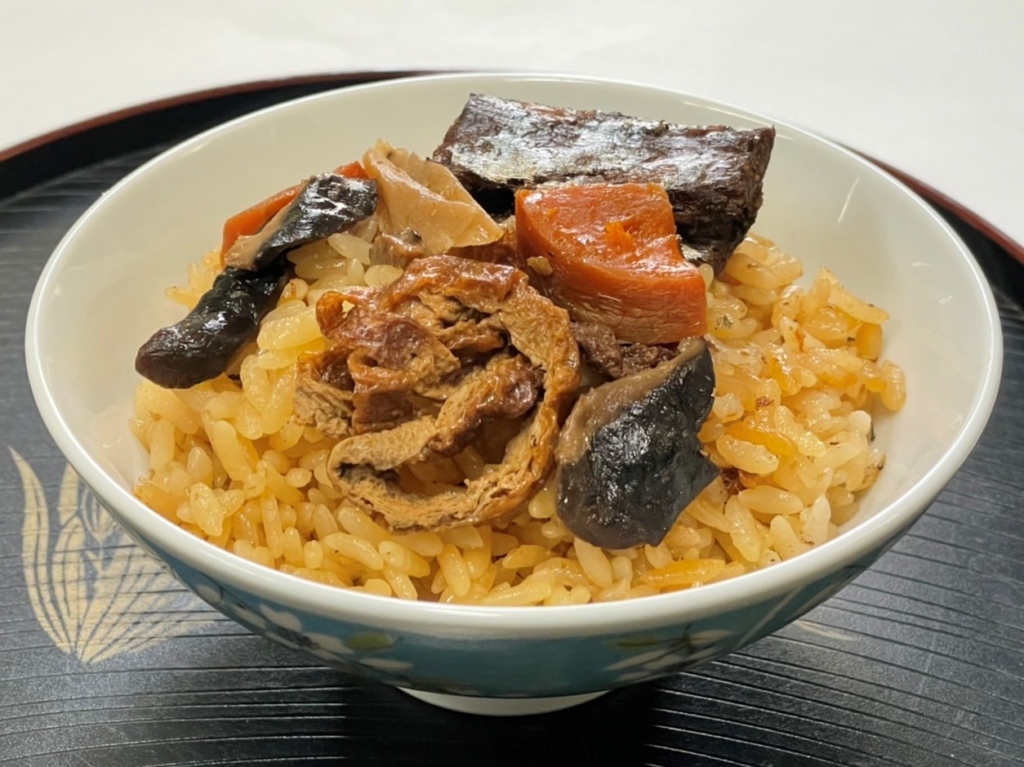 Sayori meshi was traditionally eaten by rice farmers and other families to express their gratitude for the season's harvest. Salted or dried fish was used, as Gifu is not connected to the sea (making fresh fish hard to come by).
"Sayori" actually does not actually mean saury fish in Japanese. It refers to another fish known as Halfbeak. In Gifu though, the word is used for any long, slender looking fish (such as saury).
In 1939, Sayori meshi was selected in a nationwide government survey as one of Japan's "Five Famous Meals" (日本五大銘飯).
The four other dishes selected were Uzume meshi from Shimane Prefecture, Kayaku meshi from Osaka Prefecture, Tadashichi meshi from Saitama Prefecture, and Fukagawa meshi from Koto Ward, Tokyo.
Despite being selected as a "famous" dish, it not well known in Japan, or even throughout Gifu Prefecture.
These days, less and less people are aware of this dish, and there is risk that it may soon disappear from Japanese culture entirely. Some local efforts have been made in Gifu to revive its popularity.
Sayori-meshi Recipes
Here are a few recipes to make Sayori meshi. They are in Japanese, but I have posted a translated version of the Food Style Lab recipe below.
The hardest part of making sayori-meshi is cleaning, and deboning the fish. To save a lot of time, buy fish that is already prepped.
Sayori Meshi (さより飯): Saury Rice
Course: Main
Cuisine: Japanese
Difficulty: Medium
Sayori meshi recipe and photos from Food Style Lab.
If you can buy sanma that is already salted and prepped, you will save a lot of time.
Equipment & Ingredients
Equipment

Knife, cutting board

Ingredients

Rice … 2 cups

Pacific Saury (i.e. sanma) … 2 fish

Salt … generous amount (for prepping fish)

Ginger … 5g (finely sliced / shredded)

Roasted sesame seeds … 1 tablespoon

Seasoning / Sauce

Sake … 1 tablespoon

Mirin … 1 tablespoon

Soy sauce … 1 tablespoon

Sesame oil … 1 teaspoon
Directions
Wash the rice and let soak in water while you prepare the fish (approx. 30 min)
Prepare the fish: Cut the saury in half, remove organs, clean thoroughly, and wipe dry
Salt the fish thoroughly and let it sit for 20min
Wash the fish off with water and wipe dry
Drain the rice and put it in the rice cooker
Add all of the "sauce ingredients" to the rice cooker, and fill with water until the 2-cup line
Add shredded ginger and saury to the rice cooker, and press start
When rice cooker if finished, take out fish and remove bones (very tedious step)
Mix deboned fish, sesame seeds, and sesame oil with rice. Enjoy!
Notes
Garnish with green onions or shisho leaves
Mirin and sake help remove fishy odor, but be careful of sake with too much added salt
Add some spice with shichimi togarashi, or wasabi for an extra kick!
Fun Facts
In 2022, a crowdfunding project was created by a Gifu high school and food manufacturer to help promote sayori meshi.
Related foods
Here are some other Japanese foods similar to sayori meshi:
Other Rice / Donburi dishes:
Other foods from Gifu:
Summary
Have you tried sayori meshi before? What did you think?
Leave your thoughts and comments below!