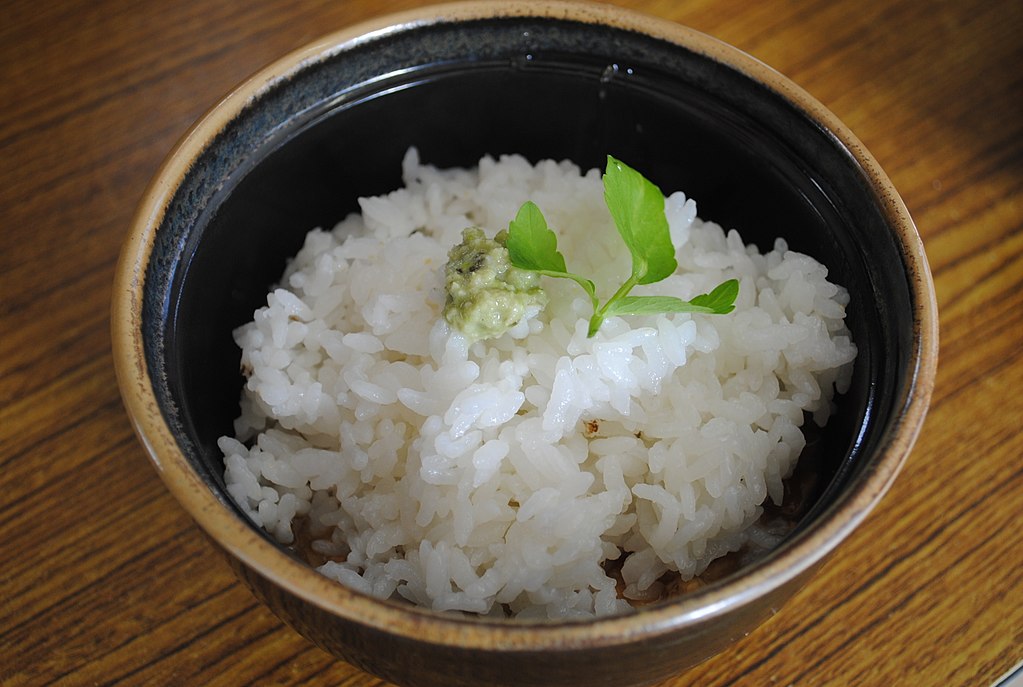 Uzume Meshi (うずめ飯) is a local rice dish from Shimane Prefecture (Chugoku Region).
It is considered one of Japan's "Five Great Meals" (日本五大銘飯).
"Uzume" comes from the verb "uzumeru" (埋める), which means "to cover", or "to bury" in Japanese. It is referring to the fact that most of the ingredients in dish are buried underneath the rice. "Meshi" (飯)simply means "rice", or "meal".
Read on for more interesting info about Uzume Meshi:
Ingredients
The main ingredients of Uzume Meshi are:
Typical seasoning ingredients include soy sauce, and mirin. Various seasonal vegetables and other ingredients are often used such as carrots, burdock root, shiitake mushrooms, taro, and tofu. Chicken can also be used instead of sea bream (or other type of fish).
Location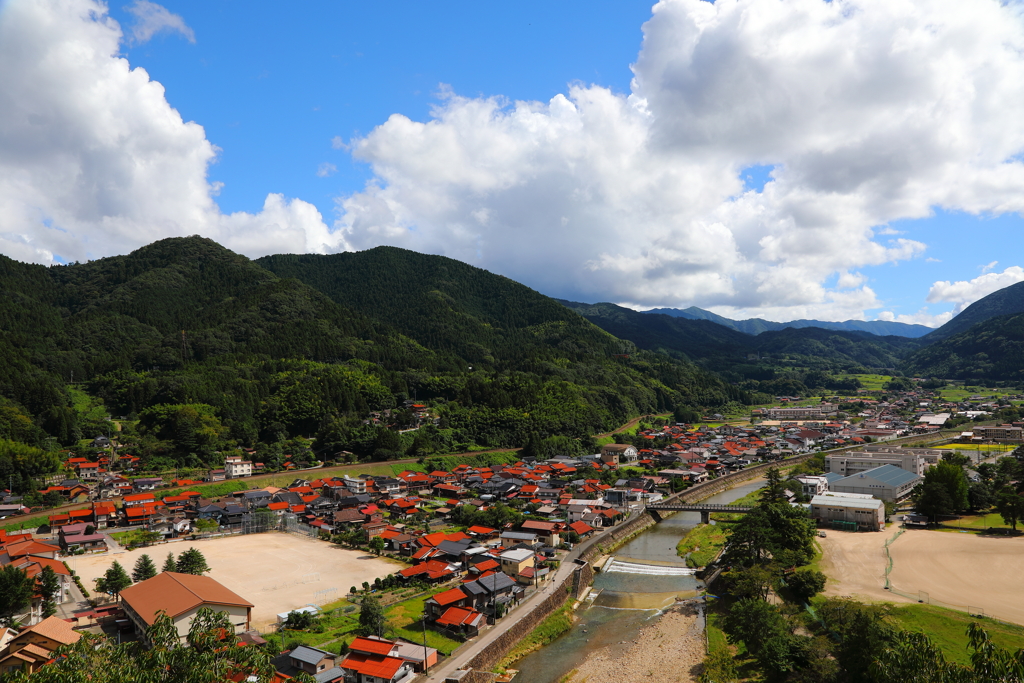 Uzume meshi is a local dish of the Iwami region in Shimane Prefecture (i.e. Hamada City, Hikimi Town, Masuda City, Tsuwano Town, etc.).
History / Origin
Uzume-meshi has been eaten since at least the Edo period in Shimane.
It is said that rice was layered on top as a way to hide the ingredients from view of other people.
Either, people did not want others to see that they were eating expensive ingredients (and showing off), or they were embarrassed about eating poor/cheap ingredients, and did not want others to see.
In 1939, a national survey picked Uzeme meshi as one of "Japan's Five Great Meals / Rice Dishes" (日本五大銘飯). The other four include Sayori meshi from Gifu Prefecture, Fukagawa meshi from Tokyo's Fukagawa area, Chuushichi meshi from Ogawa Town in Saitama Prefecture, and Kayakumeshi from the Namba region of Osaka Prefecture.
Uzume Meshi Recipe
Uzume meshi is actually quite straight forward to make. Simply cut up ingredients, simmer in a dashi broth, and serve underneath some rice. Add some wasabi on top, and enjoy!
Here are a couple recipes online (both in Japanese):
– Maff.go.jp Uzume-meshi recipe
I have translated the DelishTV recipe to English below:
Uzume Meshi Recipe (うずめ飯)
Course: Rice / Donburi, Main
Cuisine: Japanese
Difficulty: Easy
This is an uzume meshi recipe using chicken. Original recipe via Delish Kitchen. You can use any ingredients you want, so you can get creative 🙂
Ingredients
Cooked rice … 2 bowls

Chicken thigh … 50g

Fried tofu (厚揚げ) … 50g

Shiitake mushrooms … 2 pieces

Carrot … 1/4 piece (about 30g)

Burdock … 1/4 piece (about 30g)

Dashi

Water … 200ml

Mirin … 1 tablespoon

Soy sauce … 1/2 tablespoon

Instant dashi powder … 1/3 teaspoon

Potato starch thickener

Potato starch … 1 tablespoon

Water … 1 tablespoon

Garnish

Wasabi … Appropriate amount
Directions
Cut the mushroom and carrots into thin slices
Cut burdock root into matchsticks, and soak in water
Wipe the excess oil off the the fried tofu, then cut into 1cm cubes
Cut the chicken thigh into bite size cubes (approx 1cm)
Add all the Dashi ingredients into a pot and bring to boil.
Dump in all the sliced up ingredients, and bring to boil. Simmer over low heat with a lid until cooked through (approximately 5 minutes).
While ingredients are cooking, mix together thickener (potato starch + water) in a separate bowl,
When ingredients are cooked through, add the thickener to the pot and stir thoroughly. Turn off heat.
To serve, put half a serving of rice in a bowl. Then, layer on top the cooked soup/stew. Then, put the other half of serving of rice over top the stew. Garnish with wasabi. Enjoy!
Notes
You can use any ingredients or garnish of your choice.
Summary
Have you ever tried uzume meshi before? What did you think of it?
Leave your thoughts and comments below!