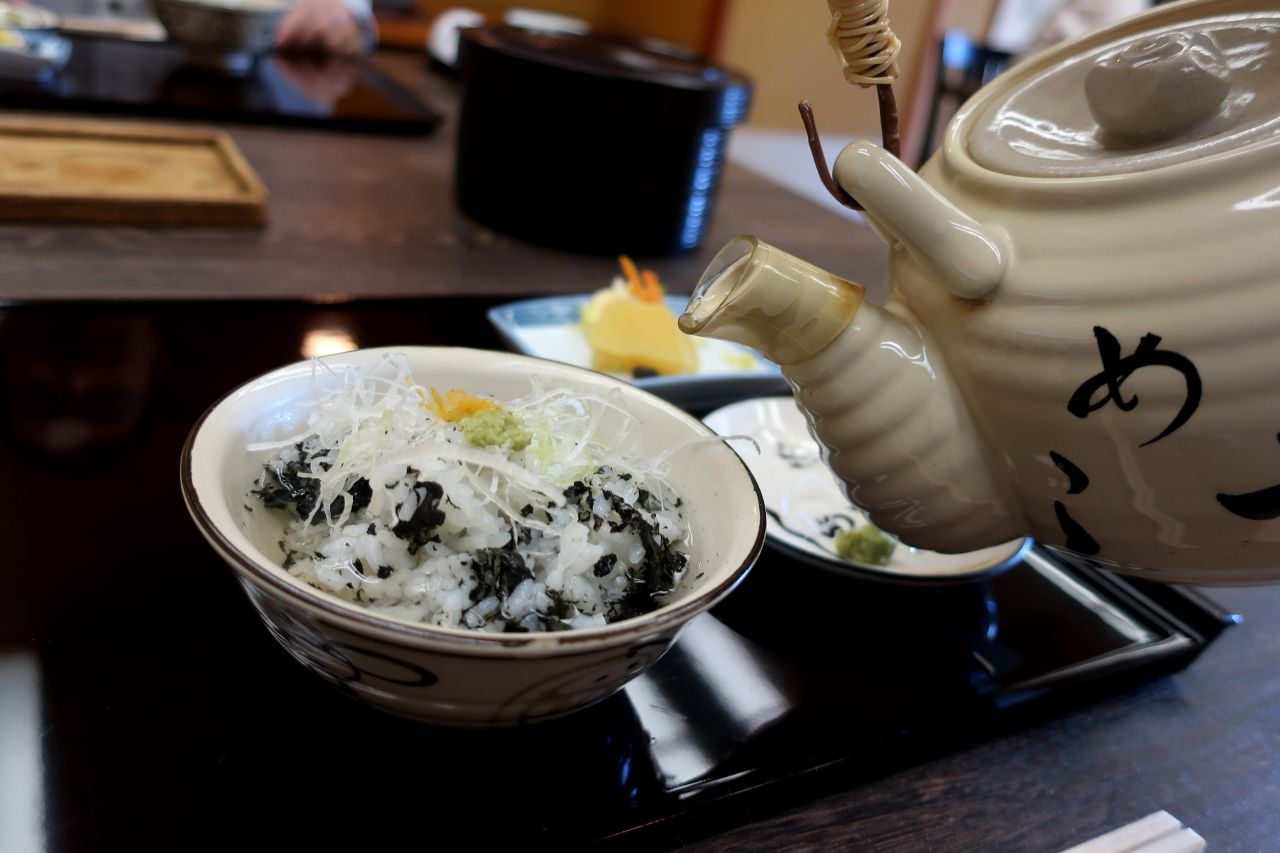 Chuushichi Meshi (忠七めし) is a local rice dish from Saitama Prefecture (Kanto Region).
The dish was invented over 140 years ago, and is one of Japan's "Five Great Rice Dishes" or "Five Great Meals" (日本五大銘飯).
The dish is named after the chef who invented the dish Yagi Chuusichi (八木忠七). It was given the name by a famous samurai called Yamaoka Tesshu (山岡 鉄舟).
"Meshi"(めし) simply means meal or rice in Japanese.
Read on for more interesting info about chuushichi meshi:
Ingredients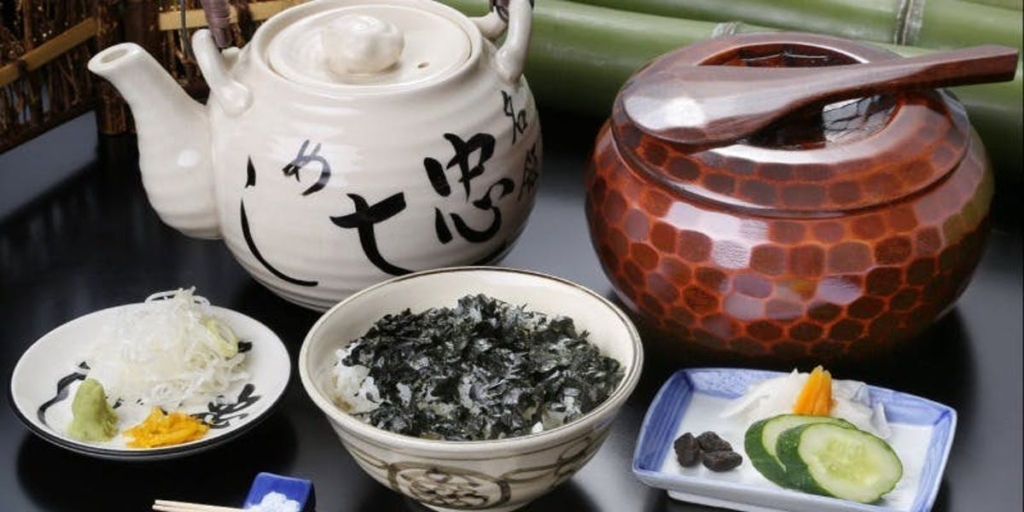 The main ingredients of Chuushichi Meshi are:
Rice
Wasabi
Yuzu
Nori
Green onion
Soup
Chuushichi Meshi is a very simple dish consisting of the few main ingredients listed above. The toppings are simply layered on top of a bowl of rice; soup is then poured over everything before being eaten (similar to ochazuke).
The three ingredients of wasabi, nori, and yuzu represent the three arts of "sword, zen, and calligraphy".
Master Tesshu (i.e. the famous samurai who named the dish) was known for these three arts.
Location

Chuushichi Meshi is only found on Ogawa Town, Saitama Prefecture.
The original restaurant where it was created is still operating and serving its famous dish. It is called Kappo Ryokan Futaba (割烹旅館二葉 – Google Maps link).
Read more about its interesting history below:
History / Origin of Chuushichi Meshi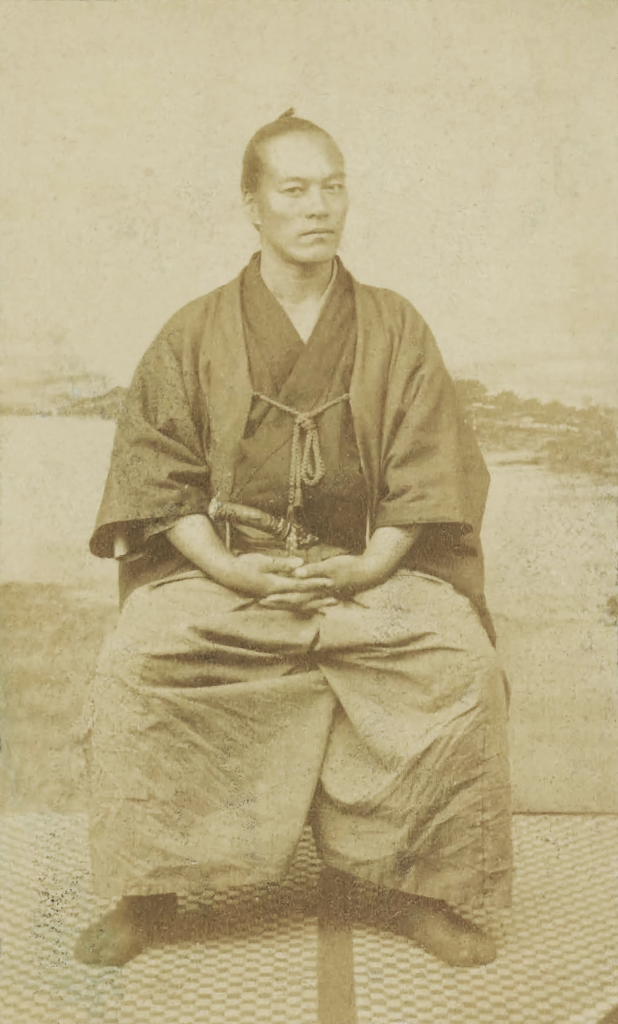 The dish was created in the mid-late 1800s as a result of an encounter between a famous samurai master named Yamaoka Tesshu and the owner/chef of Futaba Ryokan named Chuushichi Yagi.
Tesshu would often visit Yagi's restaurant when returning home to see his father in Ogawa town.
Tesshu was famous for his mastery of the three arts of "swordsmanship, zen, and calligraphy". One day, he suggested to Yagi that he should add more "zen" to his cooking.
Yagi took this to heart, and created a dish featuring the following three ingredients:
Wasabi: represents swordsmanship due to its sharp taste and tingling sensation
Nori (i.e. dried seaweed): represents "zen" because of its light and delicate taste
Yuzu: the fragrance represents the spirit of calligraphy
Tesshu was so satisfied with the dish that he named it after the chef…hence the name "Chuushichi Meshi".
The original restaurant is still in operation today. If you happen to be in Ogawa Town, make sure you check it out (Google Maps).
Chuushichi Meshi Recipe
Coming soon!
Fun Facts about Chuushichi Meshi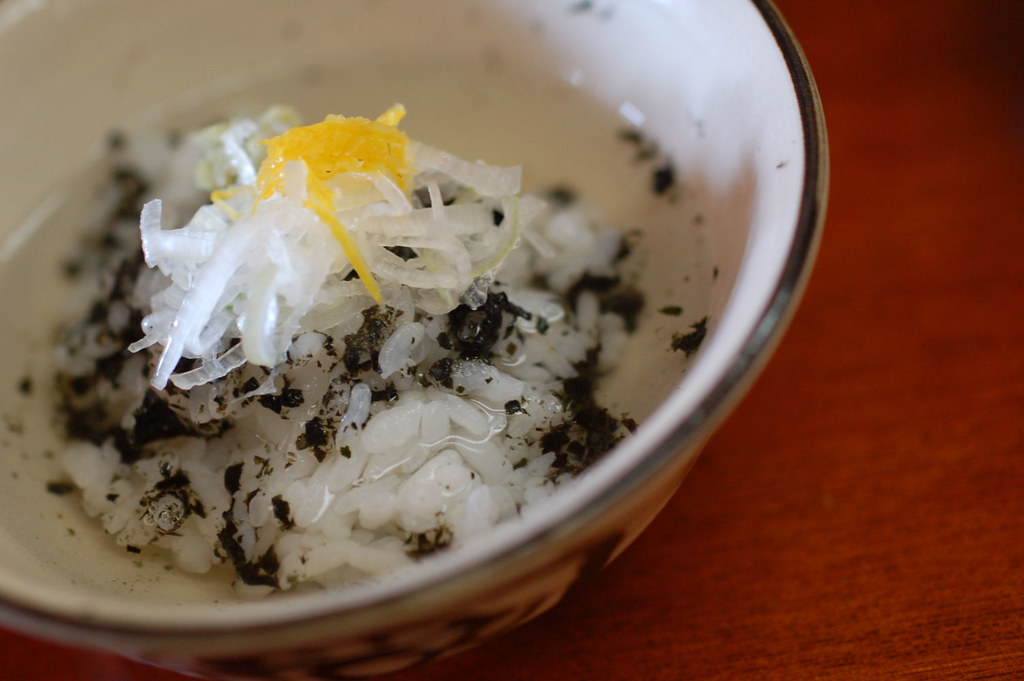 The original restaurant that created Chuushichi Meshi has been operating since 1748 (275 years ago!)
Chuushichi Meshi is one of Japan's "Five Great Rice Dishes". The other four include: Fukagawa-meshi (Tokyo); Sayori-meshi (Gifu); Kayaku-meshi (Osaka); and Uzume-meshi (Shimane Prefecture)
Summary
Have you ever tried chuushichi meshi before? What did you think of it?
Leave your thoughts and comments below!